Thatchtec raises € 1.5 million from Brightlands Agrifood Fund and Future Food Fund to develop its biobased soil health technology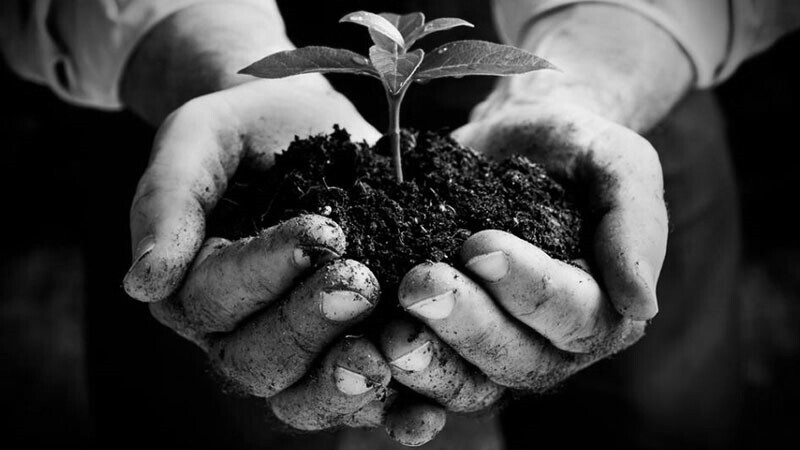 Wageningen, 28 April 2020
Thatchtec raises € 1.5 million from Brightlands Agrifood Fund and Future Food Fund to develop its biobased soil health technology.
Now is the time to accelerate
Thatchtec develops and markets groundbreaking biobased solutions for soil health improvement.
Ard Reijtenbagh, who joined Thatchtec as CEO in 2019: "In the past years, extensive research and successful commercial validation of our solutions on a wide range of crops and pathogens was carried out. After so many positive customer experiences, we believe now is the time for further roll-out and scale up of the organization. This funding round will offer us a vast network of experienced investors, entrepreneurs and knowledge, as well as the necessary funds for a swift company scale-up."
Worldwide potential for Soil Resetting
Thatchtec biggest potential lies in its Soil Resetting solution. Hereby, a unique plant-based protein mix is added to the soil, initiating a biological process to restore and strengthen soil health. It is a biobased, cost competitive and effective way of eliminating pathogens, suppressing weeds and forming an excellent basis for a return to a healthy, balanced soil ecosystem.
Jeroen Kimmels of Future Food Fund: "In many cases, it is a superior alternative to steaming, chemical fumigation and other traditional disinfection methods. We see worldwide potential for this biobased solution, as farmers with a large variety of soil types and crops want to eliminate pathogens in a sustainable manner. Even better, it has proven to enhance crop yields."
Proprietary technology platform
Kim de Boer of Brightlands Agrifood Fund: "We are impressed by the company's proprietary biobased solutions and biotechnology, its products for soil health and potential for growth. Next to products like Soil Resetting and a protein based coating for removing algae and mosses, the pipeline includes natural products for weed control and a liquid biobased coating as alternative for plastic covering."
Rebranding
Ard Reijtenbagh: "In line with professionalisation of the organisation and scaling up the company, we expect to be able to announce a rebranding of Thatchtec after the summer."
For more information please contact:
Ard Reijtenbagh – CEO Thatchtec
+31 6 20442186
ardreijtenbagh@thatchtec.nl
www.thatchtec.nl
Kim de Boer – Fund Manager, Brightlands Agrifood Fund
+31 6 5758 8442
kdb@brightlandsventurepartners.com
www.brightlandsventurepartners.com
Jeroen Kimmels – Managing Partner Future Food Fund
+31 6 53388488
jeroen@futurefoodfund.com
www.futurefoodfund.com
About Thatchtec
Thatchtec is an innovative company specialized in biobased solutions for restoring and strengthening healthy and resilient soils for increasing crops yields. Thatchtec is active in the international horticultural and agricultural industries and serves a broad range of vegetable, fruit and flower growers and other high value agriculture. The portfolio of products consists of its proprietary biobased Soil Resetting which disinfects soils in a natural way from pathogens and weeds and strengthens the soil ecosystem based on classic biotechnology principles. In addition, Thatchtec offers a solution for natural control of mosses and algae by means of a protein based coating and the development pipeline consists of products for weed control, a liquid biobased coating as alternative for plastic covering and other promising products.
About Brightlands Venture Partners
Brightlands Venture Partners (BVP) is the fund manager of Brightlands Agrifood Fund and is a so-called ecosystem investor. BVP invests in companies benefiting from and contributing to the Brightlands campuses in the south of the Netherlands. Funds under management are Limburg Ventures (€ 15m), Chemelot Ventures (€ 40m) and Brightlands Agrifood Fund (€ 20m).
About Future Food Fund
Future Food Fund is a € 12m seed capital fund, founded and funded by 30 entrepreneurs. Mainly with a background in food&agri and technology, these entrepreneurs wish to actively contribute to the success of the fund, not only with money, but also with experience and network. Future Food Fund is aimed at Dutch companies that want to impact the food&agri sector with innovative technology and / or disruptive business models.