Greencovery raises € 500.000 to accelerate their unique separation-purification technology for upcycling food side streams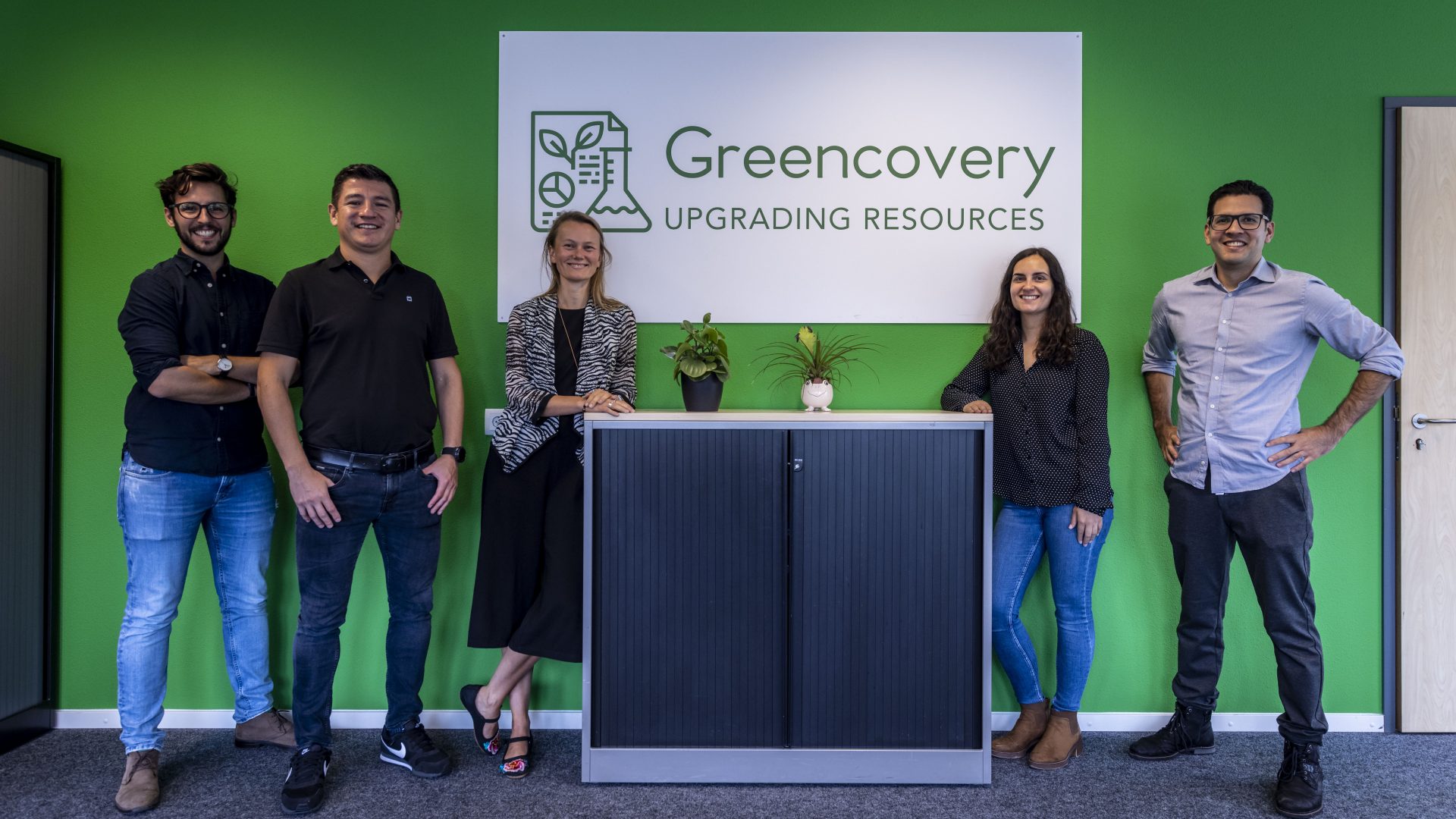 Wageningen, The Netherlands, October 20 2022
Greencovery (Wageningen, the Netherlands) has raised financing from Brightlands Venture Partners. The financing will be used to accelerate Greencovery's cost-effective platform technology to separate and purify novel specialty ingredients from food processing side streams and scale up capacity to broaden its customer base in the food industry.
Impact for a better future
The food processing industry is constantly trying to reduce waste and looking for opportunities to  valorize their side streams and develop new products. Carlos Cabrera, CEO and Co-founder of Greencovery: "WUR research calculated that only the global food industry wastes a food value equivalent of € 2 billion per year. We are able to create novel specialty ingredients from these food industry side streams, thereby contributing to a much more sustainable food production system. We are very happy with the onboarding of Brightlands Venture Partners. This investment will help us to set a solid foundation to accelerate growth for a next funding round."
Consumer's demand for clean-label ingredients and consciousness about social-environmental impact, pushes the food and beverage industry to look for "natural" ingredients from transparent sources in relation to their brand positioning.
Greencovery's break-through platform technology turns out to be a very cost-effective separation-purification technology and a true example of biomass upcycling to novel functional "clean label" food ingredients.
Marcel Zijp of Brightlands Venture Partners: "The potential of the technology, the team and their commitment to contribute to a sustainable use of the earth's resources in our human food production system,  are key elements for us to invest. This investment fits well our portfolio and our aim to contribute to a more sustainable food production system as well as Brightlands' expertise of the food-value chain.
About Greencovery
Started in 2018,  Greencovery's team of chemical engineers and food technologists has been very successful in analyzing the potential of a side stream and developing a unique chemical-physical platform technology transferring side streams into novel, commercially attractive specialty food ingredients. In co-makership with the food industry and food ingredient suppliers they are able to create value out of a side stream.
The first market launch was a banana extract from a vinegar side stream, a next product is a natural 'clean label' parmesan umami flavour as alternative for other umami extracts and cheese flavours.
About Brightlands Venture Partners
Brightlands Venture Partners (BVP) is the Fund manager of the Brightlands Agrifood Fund and is a so-called ecosystem investor. BVP invests in companies benefiting from and contributing to the Brightlands campuses in the South of the Netherlands. Funds under management are BVP fund IV, Brightlands Agrifood Fund, Chemelot Ventures and Limburg Ventures.