Fuenix raises € 4 million to scale up its technology to recycle mixed plastic waste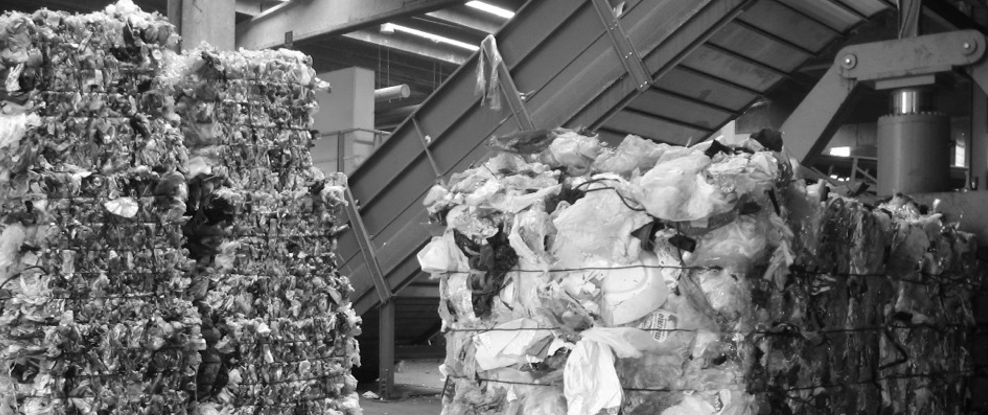 Please scroll down for Dutch version
Weert, The Netherlands, 7 July 2020
Fuenix successfully closed a € 4 million investment round which was led by Brightlands Venture Partners, with participation of Koobra Invest, Bolsius and Fimavest. With this investment Fuenix will scale up production and contribute to the development of a circular economy.
Fuenix has developed a revolutionary pyrolysis technology to process end-of-use contaminated mixed plastic waste. Such plastic waste is difficult to recycle. Fuenix converts this waste into usable raw materials for the petrochemical industry to produce new plastics. The process of Fuenix also produces paraffin, enabling circularity for many applications such as candle production. The unique advantage of the Fuenix technology is that out of every kilo of plastic, 70% can be transformed into new plastic with half the CO2 emissions.
"The financing and support of the investors will enable us to scale up production and deliver on the very strong market demand we experienced since commissioning of our first production facility. This will enable us to help our customers in achieving their sustainability targets.", says Fuenix CEO Sirt Mellema.
One of Fuenix's existing clients is Bolsius. They are the European market leader in candle production. Bolsius also participated in this round. Managing Director Vincent Kristen says: "We are impressed by the Fuenix team with more than 10 years of experience developing a novel plastic waste recycling technology. Fuenix enabled us to successfully introduce the first circular candles in the European market last year".
Another participant is Koobra Invest, a family owned business which partnered with Fuenix since their start. Giel Braun (owner): "We are proud to not only support the technical team with our ProfCore operators, but to also financially support Fuenix in its ambitious growth plans which contribute to a more sustainable environment".
Patrick Claessen, Senior Investment Manager at Brightlands Venture Partners continues: "We are excited to support Fuenix, which is located in the Brightlands region. The Brightlands ecosystem with its circular hub can greatly contribute to the success of Fuenix, offering access to know how and potential customers. We both share the same goal to drive circular chemistry".
For more information please contact:
Sirt Mellema – CEO Fuenix
+31 642827239
sirt.mellema@fuenix.com
About Fuenix
Fuenix is an innovative company that converts mixed plastic waste to its original forms: naphtha, paraffin and LPG. Fuenix gives plastic waste a whole new life as a raw material for new plastic. Fuenix Ecogy Group has developed the unique hybrid Fuenix Ecogy® technology to process 'end of life' sorted postconsumer packaging material (mixed waste plastics) into premium circular feedstocks. See www.fuenix.com.
About Brightlands Venture Partners
Brightlands Venture Partners (BVP) is an 'ecosystem investor', investing in companies benefiting from and contributing to the Brightlands campuses in the south of the Netherlands. Funds under management are Limburg Ventures, Chemelot Ventures and Brightlands Agrifood Fund. Together the funds have made approximately 40 investments. www.brightlandsventurepartners.com
About Koobra Invest
Koobra Invest is the family business behind ProfCore Group and Haan Industrial Group. As an ambitious organization, ProfCore works for clients in Limburg and Brabant. Their core business: supplying professionals and executing complete industrial production and logistics processes in the chemical, food, agricultural and manufacturing industry. Haan Industrial Group services technical projects, maintenance and specialists. A strong combination that makes Haan the technical service provider for the industry, with complete life cycle services: from design, engineering and manufacturing to service, maintenance and overhaul or replacement.
Fuenix haalt € 4 miljoen op om haar technologie voor het recyclen van gemengd plastic afval op te schalen
Weert, Nederland, 7 juli 2020
Fuenix heeft een investeringsronde van € 4 miljoen met succes afgesloten. Deze ronde werd geleid door Brightlands Venture Partners, met deelname van Koobra Invest, Bolsius en Fimavest. Met de investering zal Fuenix de productie opschalen en zo een bijdrage leveren aan de ontwikkeling van de circulaire economie.
Fuenix heeft een revolutionaire pyrolysetechnologie ontwikkeld om vervuild gemengd plastic afval te verwerken. Dit plastic afval is niet eenvoudig te recyclen. Fuenix zet deze afvalstroom om in bruikbare grondstoffen voor de petrochemische industrie om nieuwe kunststoffen te produceren. Het proces van Fuenix produceert ook paraffine met vele toepassingen zoals de circulaire productie van kaarsen. Het unieke voordeel van de Fuenix-technologie is dat van elke kilo plastic 70% kan worden omgezet in nieuw plastic, en dit met de helft van de CO2-uitstoot.
"De financiering en ondersteuning van de investeerders stellen ons in staat de productie op te schalen en te voldoen aan de zeer sterke marktvraag die we ervaren sinds de ingebruikname van onze eerste productiefaciliteit. Hiermee kunnen we onze klanten helpen met het behalen van hun duurzaamheidsdoelstellingen ", aldus CEO van Fuenix Sirt Mellema.
Een bestaande klant van Fuenix is ​​Bolsius. Zij zijn de Europese marktleider in kaarsenproductie. Bolsius deed ook mee aan deze ronde. Managing Director Vincent Kristen: "We zijn onder de indruk van het Fuenix-team met meer dan 10 jaar ervaring in het ontwikkelen van een nieuwe technologie voor het recyclen van plastic afval. Fuenix heeft ons in staat gesteld om vorig jaar met succes de eerste circulaire kaarsen op de Europese markt te introduceren ".
Een andere co-investeerder is Koobra Invest, een familiebedrijf dat vanaf het begin samenwerkte met Fuenix. Giel Braun (eigenaar): "We zijn trots dat we niet alleen het technische team ondersteunen met onze ProfCore-operators, maar Fuenix ook financieel ondersteunen in haar ambitieuze groeiplannen die bijdragen aan een duurzame omgeving ".
Patrick Claessen, Senior Investment Manager bij Brightlands Venture Partners vult aan: "Fuenix is gevestigd in de Brightlands-regio en we vinden het een prachtbedrijf om in te investeren. Het Brightlands-ecosysteem met haar Circular Hub kan een belangrijke bijdrage leveren aan het succes van Fuenix, door toegang te bieden tot kennis en potentiële klanten. We hebben allebei hetzelfde doel om circulaire chemie te stimuleren ".
Neem voor meer informatie contact op met:
Sirt Mellema – CEO Fuenix
+31 642827239
sirt.mellema@fuenix.com
Over Fuenix
Fuenix is ​​een innovatief bedrijf dat gemengd plastic afval omzet naar zijn oorspronkelijke vormen: nafta, paraffine en LPG. Fuenix geeft plastic afval een heel nieuw leven als grondstof voor nieuwe kunststoffen. Fuenix Ecogy Group heeft de unieke hybride Fuenix Ecogy®-technologie ontwikkeld die ingezameld verpakkingsafval van consumenten kan verwerken tot hoogwaardige circulaire grondstoffen. Zie www.fuenix.com.
Over Brightlands Venture Partners
Brightlands Venture Partners (BVP) is een ecosysteem-investeerder. BVP investeert in ondernemingen die profiteren van en bijdragen aan de Brightlands-campussen in het zuiden van Nederland. De door BVP beheerde fondsen zijn Limburg Ventures, Chemelot Ventures en Brightlands Agrifood Fund. Samen hebben de fondsen ruim 40 investeringen gedaan. www.brightlandsventurepartners.com
Over Koobra Invest
Koobra Invest is het familiebedrijf achter ProfCore Group en Haan Industrial Group. ProfCore werkt als ambitieuze organisatie voor opdrachtgevers in Limburg en Brabant. Hun core business: het leveren van professionals en het uitvoeren van complete industriële productie- en logistieke processen in de chemie, food, agrarische en maakindustrie. Haan Industrial Group bedient technische projecten, onderhoud en specialisten. Een sterke combinatie die van Haan de technische dienstverlener voor de industrie maakt, met complete levenscyclusdiensten: van ontwerp, engineering en fabricage tot service, onderhoud en revisie of vervanging.