Brightlands Venture Partners invests in AgTech company S+dB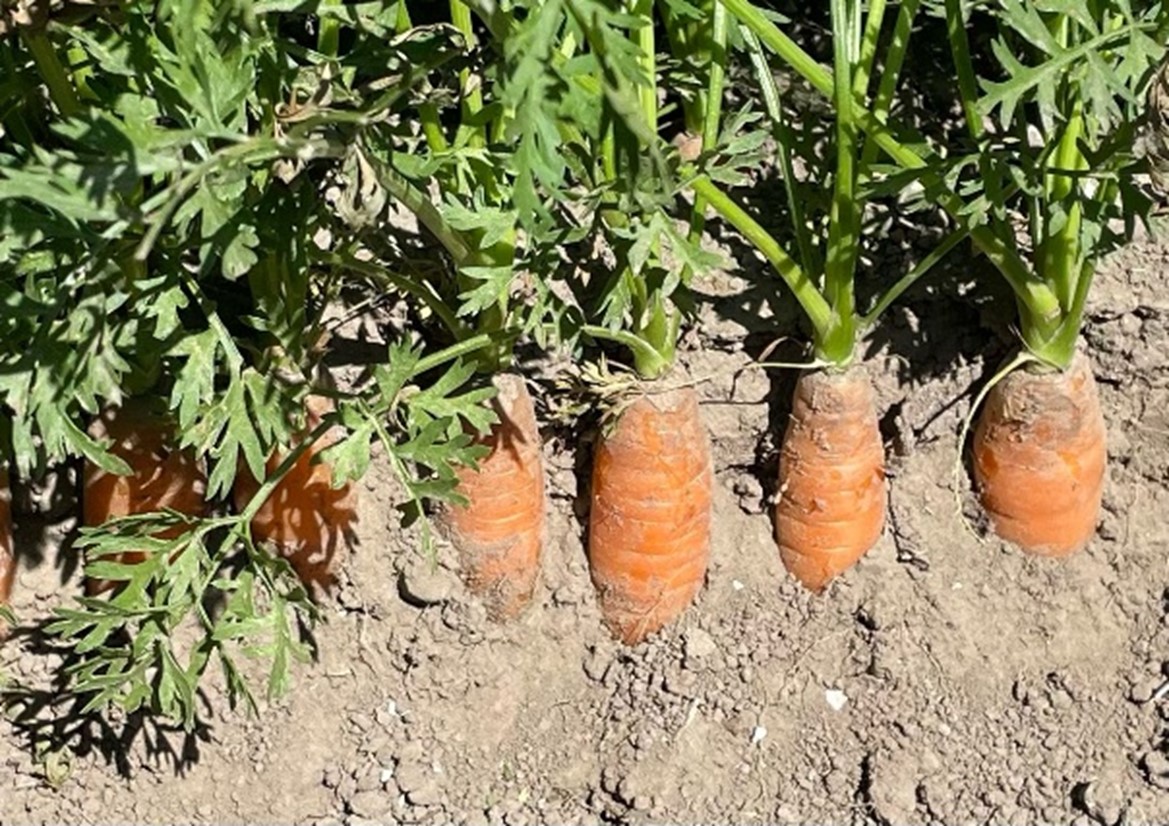 Please scroll down for Dutch version
Nederweert, The Netherlands, 7 September 2022
S+dB B.V. (Nederweert, the Netherlands) has raised € 1.5 million financing to scale and accelerate the validation of its seed-enhancement platform technology in the coming period. The capital is provided by Brightlands Venture Partners and the new CEO.
Higher yields with lower inputs
S+dB developed a proprietary plant seed-embedding technology (SET) to guarantee an optimal germination environment for any type of plant seed; either in open field cultivation or for indoor farms. This technology combines seeds with bio-based and biodegradable raw materials to support and protect early plant growth. In an unique continuous production process all materials are combined to make either wide seed rolls or small seed tapes.
The company has currently two main product lines: grass seed rolls (gSET) and vegetable seed tapes. The two key target markets for vegetable seed tapes are hydroponics (hSET) and open field (vSET). The wide gSET grass seed rolls will be marketed into the retail channel first. For farmers and other growers the product portfolio of S+dB offers a sustainable growing method that lowers stress on crop establishment and accelerates plant growth to produce higher yields while reducing the use of water, fertilizers, pesticides and labour.
Gaining market traction with strong partners
The SET production line is fully operational. The company also has a pilot manufacturing line that will be used to prepare prototypes and small orders.
In the past year S+dB made good progress in its three target markets: gSET repeat sales were already made and S+dB is currently in the closing stage of signing a partnership with a retail party for a large scale rollout in Europe. S+dB has important running partnerships and programs with various global seed houses and at field facilities of Wageningen University & Research (program 'Boerderij van de Toekomst") to accelerate the validation of the vSET concept. Results of prototype tests in open field and gutter systems for indoor farms (hSET) indicate an attractive business case for farmers and other vegetable growers.
The management team of S+dB has been strengthened with seasoned entrepreneur Harmen Smid in the role of CEO. Together with founder Gerard Otten, Harmen will lead the company into the next stage.
Plans for growth
S+dB has now raised € 1.5 mln to scale and accelerate the validation of its technology platform in the coming period. After that a follow-up investment round is foreseen to accommodate international roll-out of the SET-platform. This investment will primarily be used to gain traction for the vegetable business cases and to further expand the organization.
Harmen Smid, S+dB: "After a challenging early-stage experience, S+dB is ready for the next phase. We are proud to have BVP on board as a new investor. Together with the existing shareholders and the extended organization, we are ready to seize the opportunities that our technology offers to the global AgTech and seed industry."
Kim de Boer, Brightlands Venture Partners: "We see an innovative seed-embedding scalable manufacturing platform and a potential impactful technology, especially for the vegetable seeds markets. Market traction is gaining momentum with several reputable and relevant parties keen to partner. In addition the strengthening of the management team sets a solid foundation to make the next step."
Contact details:
Harmen Smid
harmen@sendb.nl
+31 6 20014098
Kim de Boer
kdb@brightlandsventurepartners.com
+31 6 575884422
About S+dB
S+dB (abbreviation for Jack and the Beanstalk) is a Dutch AgTech company that aims to disrupt today's agricultural practices with its proprietary Seed Embedding Technology. The SET platform technology allows high precision seed planting in combination with many seed enhancement opportunities. For both open field cultivation and indoor farms, SET offers solutions for the whole plant seed spectrum and for the major societal challenges and concerns in the world.
About Brightlands Venture Partners
Brightlands Venture Partners (BVP) is the fund manager of Brightlands Agrifood Fund and is a so-called ecosystem investor. BVP invests in companies benefiting from and contributing to the Brightlands campuses in the south of The Netherlands. Other funds under management are BVP Fund IV, Chemelot Ventures and Limburg Ventures.
Brightlands Venture Partners investeert in agro-tech bedrijf S+dB
Nederweert, Nederland, 7 september 2022
S+dB B.V. (Nederweert, Nederland) heeft middels een investeringsronde € 1,5 miljoen opgehaald voor het versnellen van de opschaling en doorontwikkeling van haar gepatenteerde SET technologie ('seed embedding technologie'). Het kapitaal wordt ingebracht door Brightlands Venture Partners en de nieuwe CEO.
Hogere oogstopbrengsten
S+dB heeft een unieke en gepatenteerde 'seed-embedding technologie' (SET) ontwikkeld om een optimale kiemingsomgeving te creëren voor zaden voor zowel de volle grond teelt als de kassenbouw en andere vormen van 'indoor farming'.  Deze technologie verbindt zaden met natuurlijke en biologisch afbreekbare grondstoffen om de vroege plantgroei te ondersteunen en te beschermen. In een uniek continu productieproces worden alle materialen verwerkt tot brede zaadrollen of smalle zaailinten.
S+dB heeft momenteel twee product concepten: graszaadrollen (gSET) en groentezaadlinten. De  twee belangrijkste markten voor de groentezaadlinten zijn: hydroponics (hSET) en volle grond (vSET). De  gSET graszaadrollen worden als eerste in de retail markt aangeboden.
Het product portfolio van S+dB biedt telers een duurzame groeimethode die het stress niveau reduceert bij het kiemen en die de plantgroei bevordert en versnelt. Het resultaat is een hogere opbrengst, waarbij minder water, kunstmest, pesticiden en arbeid nodig is.
Markttractie met sterke partners
De SET productie lijn is volledig operationeel. Het bedrijf beschikt over een kleinschalige productielijn die gebruikt wordt voor het maken van prototypes en voor kleinere speciale orders.
In het afgelopen jaar heeft S+dB sterke vooruitgang geboekt in haar drie doelmarkten: hydroponics (hSET), volle grond (vSET) en gras (gSET). Voor gSET werden reeds herhaalverkopen gerealiseerd.  S+dB is op dit moment in de afrondende fase van het sluiten van een samenwerkingsovereenkomst met een retailpartij voor een grootschalige uitrol in Europa. S+dB beschikt over belangrijke bestaande partnerships en heeft programma's lopen met diverse wereldwijd opererende zaadhuizen en met Wageningen University & Research (programma 'Boerderij van de Toekomst") om de verdere ontwikkeling van het vSET concept te versnellen. Resultaten van deze prototype tests in de volle grond en in de gootsystemen voor indoor farms (hSET) lijken een overtuigende en aantrekkelijke business case op te leveren voor boeren en andere groentetelers.
Het management team van S+dB is versterkt met de ervaren ondernemer Harmen Smid in de rol van CEO. Samen met de oprichter Gerard Otten zal Harmen het bedrijf naar de volgende fase leiden.
Plannen voor groei
S+dB heeft nu € 1,5 mln opgehaald om de komende periode de doorontwikkeling en de opschaling van haar 'seed-embedding' technologie te versnellen. Hierna is een vervolg investeringsronde voorzien voor de internationale uitrol van het SET-platform. De investering wordt voornamelijk gebruikt voor het verkrijgen van tractie van toepassingen voor groentezaden en de verdere uitbreiding van de organisatie.
Harmen Smid, S+dB: "Na een uitdagende periode is S+dB nu klaar voor de volgende fase. We zijn er trots op BVP aan boord te hebben als nieuwe investeerder. Samen met de bestaande aandeelhouders en de uitbreiding van de organisatie, zijn we er klaar voor om de kansen te grijpen die onze technologie biedt aan de wereldwijde AgTech en zaadindustrie."
Kim de Boer, Brightlands Venture Partners: "We zien in S+dB een innovatief en schaalbaar platform en een potentieel impactvolle technologie, vooral voor de groentezaden markt. S+dB bevindt zich in een veelbelovende fase in de markt met verscheidene gerenommeerde en relevante partijen die willen samenwerken. De versterking van het management team biedt een solide basis om  vervolgstappen te zetten."
Contactdetails:
Harmen Smid
harmen@sendb.nl
+31 6 20014098
Kim de Boer
kdb@brightlandsventurepartners.com
+31 6 575884422
Over S+dB
S+dB (afkorting van Sjakie en de Bonenstaak) is een Nederlands technologie bedrijf dat zich richt op de land- en tuinbouw. Door middel van een gepatenteerde 'seed-embedding' technologie is het bedrijfsdoel het telen van gewassen te verbeteren, door middel van hoge zaaiprecisie en effectieve zaadondersteuning. Hierdoor wil het bedrijf een  bijdrage leveren aan de wereldwijde uitdagingen  waar de agro-industrie voor staat. S+dB richt zich hierbij zowel op de teelt in de volle grond als de indoor teeltmethodes.
Over Brightlands Venture Partners
Brightlands Venture Partners  is de fondsmanager van het Brightlands Agrifood Fund en is een zogeheten ecosysteeminvesteerder. Het investeert in innovatieve bedrijven die kunnen profiteren van en bijdragen aan het ecosysteem van de Brightlands-campussen in het zuiden van Nederland. Andere fondsen onder beheer zijn BVP Fund IV, Chemelot Ventures en Limburg Ventures.